Recognized by Brands you Know
As Seen On
News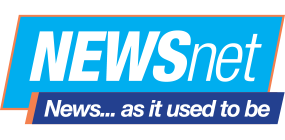 What We Offer
We Provide Lot's Of Printing & Branding Service
Services
Clients Reviews
What Our Clients Say About Services
Says
Printed my cards in very high quality material with good ink
Great & professional printing services, highly recommended
Mahmoud Alagha
Photographer
Very respectable printing shop, they had everything I needed to print, we planned everything. Would definitely come back to do business again.
The people over at Crescent Printing are very kind and professional. I highly recommend them for all of your printing needs! By far the best around
Printed flyers for our company quickly. Very happy with the quality and results.
They really helped me out before my interview by giving me complimentary printing of my resume, and even gave me a free bottle of water!
Very nice and responsive to my emails. The turnaround time was fast too. Definitely recommend.
About Our Company
Printing Your Dream with Crescent Printing
About
We strive to satisfy customers with our 100% Satisfaction Guarantee and our 100% Price Match Guarantee. Can't find something? Have one of our support agents help you navigate the site.
We have been in operation and satisfying customers since 2000. With 21 years of experience we have perfected the customer experience to match the wants and needs of the customer.